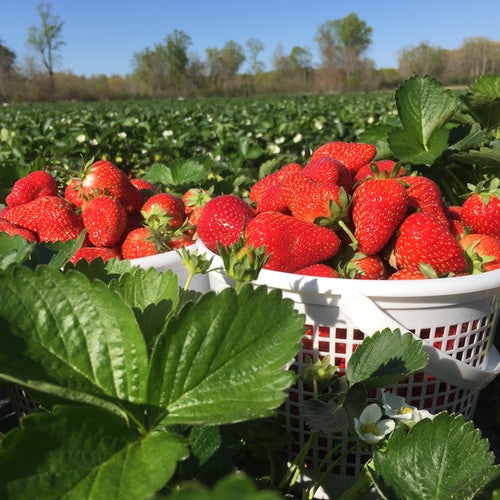 Fruit growers and agricultural enthusiasts worldwide are on a quest to conquer the challenge of boosting crop production while significantly reducing synthetic agrochemical usage and minimizing environmental nutrient leaching into vital groundwater and surface water sources. The answer lies in embracing sustainable agriculture practices that not only enhance crop yields and antioxidant properties but also reduce irrigation water needs and soil leaching contamination. This is what bio-organic liquid growth enhancer agriculture products can do.
Enter Power Z Grow Liquid Growth Enhancer, a game-changing solution that promises substantial agricultural benefits while prioritizing eco-friendliness. Packed with potent active ingredients, this bio-organic liquid marvel delivers impressive growth and yield stimulation and proves highly effective against various diseases. The best part? Power Z Grow is entirely safe for humans, suitable for both conventional and organic farming, and can be applied at all stages of plant growth
Transform Your Crops with Power Z Grow Liquid Growth Enhancer – Your Path to Thriving Agriculture
Power Z Grow works its magic when sprayed on plants or soil by binding with cell membranes, thus triggering a robust defense response and promoting the accumulation of specific chemicals and reactive oxygen series. Multiple studies have unveiled these processes' dual impact – fostering plant growth and development while bolstering the plant's ability to ward off diseases.
A recent study showcased the remarkable potential of Power Z Grow's active ingredients. When applied as a liquid spray to field-grown strawberry plant leaves during the pre bloom stage, the results were astounding. Crop yield and growth rates skyrocketed while simultaneously increasing the strawberries' beneficial antioxidant properties compared to the control samples. This discovery is expected to extend its positive influence to other fruits, vegetables, and crops, offering an economically viable solution to nurture high-quality, healthy produce.
The results listed below from the growing of the strawberry plants in the chart below indicate that the bio-organic Power Z Grow growth enhancer spray can be a cost efficient, beneficial solution for the production of high quality healthy strawberries.
Treatment

Root Length (inches)

Plant Height (inches)

Total fruit weight/plant (pounds)

Total phenolic content

Total anthocyanins

content

Total antioxidant activity

Control

7.67

7.58

0.54

311.1

81.2

251.8

150

8.00

8.33

0.70

357.5

83.2

253.6

300

8.6

8.94

0.72

318.3

94.8

359.6

600

9.88

9.61

0.78

363.7

184.5

375.4

1200+

9.80

9.53

0.75

371.3

164.5

416.1
As seen in the table above, Power Z Grow demonstrated outstanding advantages across several parameters, including root length, plant height, fruit weight per plant, phenolic content, anthocyanins content, and antioxidant activity. These benefits aren't confined to strawberries alone but can be extrapolated to benefit various trees, plants, grasses, vegetables, and fruit crops. You can anticipate amplified yields, improved growth, extended root systems, enhanced nutrient quality, superior antioxidant activity, and an inherent defense mechanism against diseases.
To supercharge these advantages, consider combining Power Z Grow Liquid Growth Enhancer with Power Z Granular Soil Conditioner. This dynamic duo offers a holistic approach, reducing irrigation water requirements by up to 45% and boosting nutrient efficiency in the plant root zone. These effects lead to accelerated plant growth, all while minimizing soil nutrient eutrophication in both groundwater and surface water sources.
Unlock Your Agriculture's Full Potential – Connect with Power Z Agricultural Solutions
If you're ready to revolutionize your agriculture endeavors, reach out to the experts at Power Z Agricultural Solutions. Drop us an email at customersupport@powerzagriculture.com and learn more about Power Z Grow and its myriad advantages for conventional and organic farmers and growers. Elevate your crop production to new heights and embrace sustainable, eco-conscious agriculture practices today.
Don't miss this opportunity – let Power Z Grow take your agriculture to the next level!
Discover the future of agriculture with Power Z Grow growth enhancer spray. Boost yields, enhance nutrition, and protect your crops naturally.
Power Z Grow – Transforming Agriculture, One Crop at a Time.
Growth